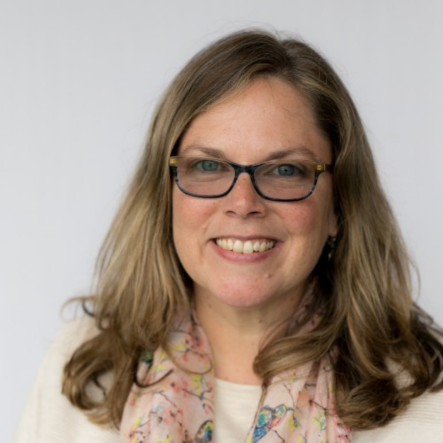 Federation Hires Associate Director
We are pleased to let you know that after months of searching, we have filled our new role of Associate Director at the Federation. We are also very excited to share that Liz Paige will be stepping into this position near the end of June.
Many of you know Liz as a long-time member of the Salt Lake Jewish community, as a former Federation board member from 2019-2021, and former Board Chair at Congregation Kol Ami from 2013-2015. Currently Liz is Director of Ethics & Community at the McGillis School, where she's held that role for the past nine years. At McGillis, she has taken part in program development and oversight, facilitated, and led committee work, been involved in strategic planning, and has participated in fundraising and grant-writing efforts for the school.
Not only is Liz a passionate educator, but she is also committed to the Utah Jewish community and feels being able to use her skill set as part of the team at Federation is the logical next step in her career. In addition to holding a master's in education, she also holds a master's in religious education, and a master's certificate in Israel education. Most recently, she has been employed by the Jewish Federations of North America as a faculty member teaching in the Changemakers Fellowship program; a program that offers leadership development experience for current and aspiring leaders from ages 20-25.
As the United Jewish Federation of Utah continues to grow in its impact and takes on new community initiatives, not only will it benefit from Liz's experience, but she will be a mentor, collaborator, and trusted friend to those she works throughout the community. Please join me in welcoming Liz to the Federation.
Alex Shapiro
Executive Director